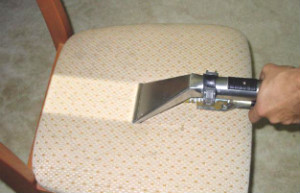 Do you sometimes look at your upholstery and try to remember what it looked like when it was brand new? Let us show you! Everybody knows how difficult it is to maintain upholstery and how once the signs of time have begun to show, restoring it to the condition in which it was at the time when it was bought seems practically impossible. The idea of never being able to bring back the former beautiful look of your upholstery is enough for most people to throw their furniture away or move it to an attic as soon as it gets stained or scratched. Indeed, for a lot of people cleaning does not seem to be an solution. We however, made sure to provide this option to everyone that might need it.
Offering professional upholstery cleaning has been on our service list for many years now.
We understand that buying a new sofa or an armchair is not cheap and not an option for a regular household to do too often. We have gathered a team of professionals who specialize in deep cleaning of upholstery. They take on jobs that might seem impossible to most people. We use the most efficient top quality equipment in order to make your dreams of seeing your upholstery clean and looking brand new come true.
Current Discounts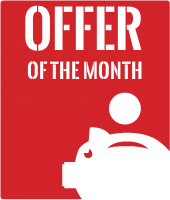 Service
Price
Domestic Regular Cleaning

£

19/h

One Off House Cleaning

£

20/h

Deep Cleaning

£

20/h

Carpet Cleaning - Bedroom

from £

23
Carpet or upholstery cleaning minimum call out charge 48GBP
Call us now!
020 3475 8347
We pay a lot of attention to detail and make sure all that is required is properly done. Depending on the type of upholstery and textile you have, our specialists will decide whether to steam clean or dry clean it. They have gained a lot of experience throughout the years and know the best techniques to achieve impressive results. They will run some tests on fiber identification and other qualities of the upholstery that must be taken into consideration. This is crucial to the cleaning process since one wrong move can result in serious damage of your furniture. We have different types of products and techniques that we use, depending on the different materials we have to work with. This way we achieve excellent results and guarantee 100% satisfaction with our service. All traces of dirt and staining will be removed and the bright colours of your upholstery will be brought back to it.
In order to aid you in maintaining the state in which we return your item, we will offer you a special chemical solution and will even give you instructions on how to use it to get maximum results in the treatment of your upholstery. The application of this cleaning agent in accordance with our instructions will greatly prolong the life of your upholstery. Call us right now, and let us help you!
Here is how the Upholstery Cleaning Service goes:
The technicians will arrive and inspect the type of upholstery that needs cleaning, they will run some tests, thoroughly check the staining and decide on how to proceed further.
The upholstery will be vacuumed properly, removing all dust and dirt particles from it.
Special chemical solution will be chosen specifically for the type of fabric that you have. The stains will be treated.
The powerful hot water extractor will use hot steam ( up to 130 degrees) to treat the whole surface of your upholstery. This technique is proven to be 100% efficient. It cleans and sanitizes your upholstery, leaving it spotless.
We deodorize your upholstery, leaving it not only bright to look at but also smelling fresh.
We make sure the condition of your upholstery is impeccable by the time we leave.
We want to make sure each one of our customers is satisfied and happy with the results so we make sure the quality of the work that we do is the highest possible. Buying new upholstery because some pieces are spoiled or dull-looking is not a necessity anymore. We will leave your home fresh looking, spotless and you – another happy customer of ours.
We provide deep cleaning treatment for all types of upholstery fabrics: cotton, linen, wool, leather, acetate, hemp, silk, polyester, polypropylene, acrylic, rayon and nylon.
Here are some tips and tricks on how to maintain your upholstery neat looking:
Did you know that on the sofas and armchairs you use everyday, thousands of microbes and bacteria can be found. Right between the cushions there is a kingdom of dust and dirt, making it not only unpleasant to look at but also risking your health in many ways. Cleaning your upholstery regularly is a must. A deep clean is recommended every few months. This will keep your home cleaner, healthier and better looking but it will also prolong your upholstery life.
Weekly vacuuming is strongly suggested. Same as carpets- upholstery is being used all the time. We spill liquids, we eat on the sofa, dust and other things can be found between and under the cushions. It is important to remove this regularly so it does not build up. Once a week, when you vacuum your carpet, do vacuum your sofas as well. Lift those cushions, remove the dust and be sure that you are a step closer to the ultimate clean and healthy home.
Whenever a spillage occurs, give us a call right away, do not attempt anything on your own since you might cause more damage to your upholstery.
Prices are estimated, based on the type and size of furniture. We usually ask you for measurements and pictures so we can give you an offer with a reasonable price. Check the Price List on our website.
Frequently Asked Questions
Q.: How long does it take for upholstery to dry after cleaning?

A.: In case we do not use dry cleaning ( for more delicate fabrics) it usually takes between 2 and 6 hours for your upholstery to dry. This depends on the fabric and the type of upholstery that has been treated.

Q.: Do you use chemicals?

A.: Sometimes when needed, we do use stronger detergents to remove heavy stains. All products we use are safe and non-toxic and we carefully choose them in order to do the best job for the particular type of upholstery you own.

Q.: Can you remove any kind of staining from my furniture?

A.: Yes, the methods we use are top quality and provide 100% efficiency in all stain removal. Rest assured that you upholstery will be left absolutely clean and fresh looking.

Q.: I am allergic to a certain chemical, what can you do?

A.: We work with a wide range of detergents and different products so if you are allergic to a certain chemical, just make sure you let us know. We won't use that product but choose another one that will not trigger your allergy.
* Since upholstery is not only found in your home, we do provide Car Interior Deep Cleaning as well. Whenever your car needs an internal cleaning to refresh it and bring it back to its original look, we are here to provide for you. This includes full car interior steam cleaning.