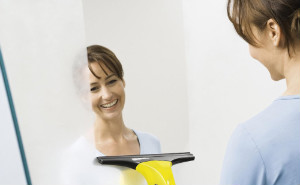 Maybe you have let the work at home pile up lately, possibly due to stress at work, or for some other reason? If this is indeed the case you should consider calling us to help you with your chores. This way, you will be left to focus on your work, and your flat will get the treatment it deserves.
Our flat cleaning agency employs only the best and most qualified cleaning technicians with the sole purpose of helping you give your flat the look it needs.

Current Discounts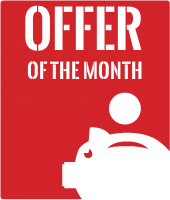 Service
Price
Domestic Regular Cleaning

£

19/h

One Off House Cleaning

£

20/h

Deep Cleaning

£

20/h

Carpet Cleaning - Bedroom

from £

23
Carpet or upholstery cleaning minimum call out charge 48GBP
Call us now!
020 3475 8347
We aim to provide our professional cleaning service at affordable ranges so you don't have to worry about receiving great quality at a good price. Now the majority of people can afford to hire us without considering it an out-of-the-ordinary expense. Our qualified flat cleaning technicians possess expertise and skills that no ordinary maid or cleaner has. We equip them with the best cleaning equipment and chemical agents, so you do not need to worry about not having a vacuum cleaner or a window spray.
Whenever you think you need help with your spring cleaning, regular daily chores or a more thorough deep clean, do not be scared to reach out for help. We will send over a team of specialists that will help you achieve that desired good look in your flat and make sure there is no place left uncleaned. We come fully equipped and we will pay attention to all your special requests to bring back your home to its former glory. Your whole flat will be left looking new as if you just moved in, welcoming you to enjoy your everyday life on another level.
Here is what to expect when you book our Flat Cleaning Service:
First, choose a time convenient for you, we work every day including all bank holidays. Our team will come over and start transforming your home straight away.
All floors will be vacuumed, including under all furniture and under your sofa cushions, as well as all upholstery. You can also book a deep carpet clean for an additional charge, which we would be more than happy to do for you. All surfaces (glass and wooden) will be cleaned and polished. All frames and shelves will be dusted. All lamp shades and objects will be taken care of and left spotless.
Your kitchen appliances will be cleaned externally, as well as all surfaces of the kitchen (counter top, table, shelves, stove top). Everything will be wiped and disinfected. Your sink and taps will be washed and disinfected as well. Grease will be removed. We will clean your floor and mop it to finish off that perfect clean look.
The bathroom always requires a lot of attention. It is the place you need to make more effort for when cleaning. Your toilet and seat will be cleaned and disinfected, all limestone will be removed. Your sink and taps will be cleaned disinfected and polished. Your shower will be fully cleaned along with the taps, shower head and hose. All tile walls wiped and cleaned. Wash basin will also be cleaned and disinfected. No hairs left in the drain. In case you have a shower cabin or a bathtub, those will be taken care of as well. All mirrors will be cleaned and left spotless. We will also pay attention to your hall, cleaning all floors properly. All doors, doorknobs and handles will be disinfected as well.
All your wardrobes will be externally cleaned and disinfected as well. Bed linen will be changed and the old one can be taken with us for a washing. All house appliances will be wiped and properly cleaned.
List of all areas included in the Flat Cleaning:
Kitchen
Sink and taps
Stove top
Oven (externally)
Refrigerator (externally)
All surfaces
Tiles
Floor
Table
Shelves
Cupboards (externally)
Bathroom
Sink and taps
Shower cabin
Shower taps
Shower head and hose
Drain
Tiled surfaces
Mirrors
Cupboards
Toilet and seat
Bathtub
Floor
Living room and Bedroom
Floor
Wardrobe and cupboards
Upholstery
Bed linen
All surfaces
Light switches
Dusting of all surfaces
You can book an internal cleaning service for all your kitchen appliances for an additional charge, since it is not included in the flat cleaning service. We guarantee that our cleaners will provide best results possible in no time. Every part of your flat will be checked and cleaned properly. In case of any personal requests, please feel free to talk to them. They will make sure they pay attention to it and leave you satisfied with the end result.
Frequently Asked Questions
Q.: Do your cleaners come fully equipped, do I need to provide anything?

A.: Yes, our team comes to your house fully equipped, ready to get on with the job. We use top quality products and equipment. Feel free to provide the cleaners with any specific products that you might want to be used, we would be more than happy to do that for you.

Q.: Are the products that you use safe?

A.: We use professional products, maintaining quality. Rest assured though, all products are safe and non-toxic. If you are allergic to a certain chemical please let us know so we make sure not to use it on your premises.

Q.: Do I have to be there?

A.: No. You just have to provide access to the premises. You do not have to be present at the time of the cleaning. Our local area supervisors will be on-site making sure everything is done properly so we ensure top-notch results.

Q.: What if I am not happy with the results?

A.: You can go and check what has been done before the team leaves, yet we guarantee 100% satisfaction. However, if for whatever reason you are not happy with the job, we offer a 24h re-cleaning. Just make sure you contact us straight away.

Q.: Can I trust your cleaners?

A.: Absolutely! All our employees are vetted and checked prior their hiring. They are professionals and very well-trained to do the job required so you do not have to worry about that.